by Freek Kinkelaar
148 pages, hardcover, 17×24 cm, with CD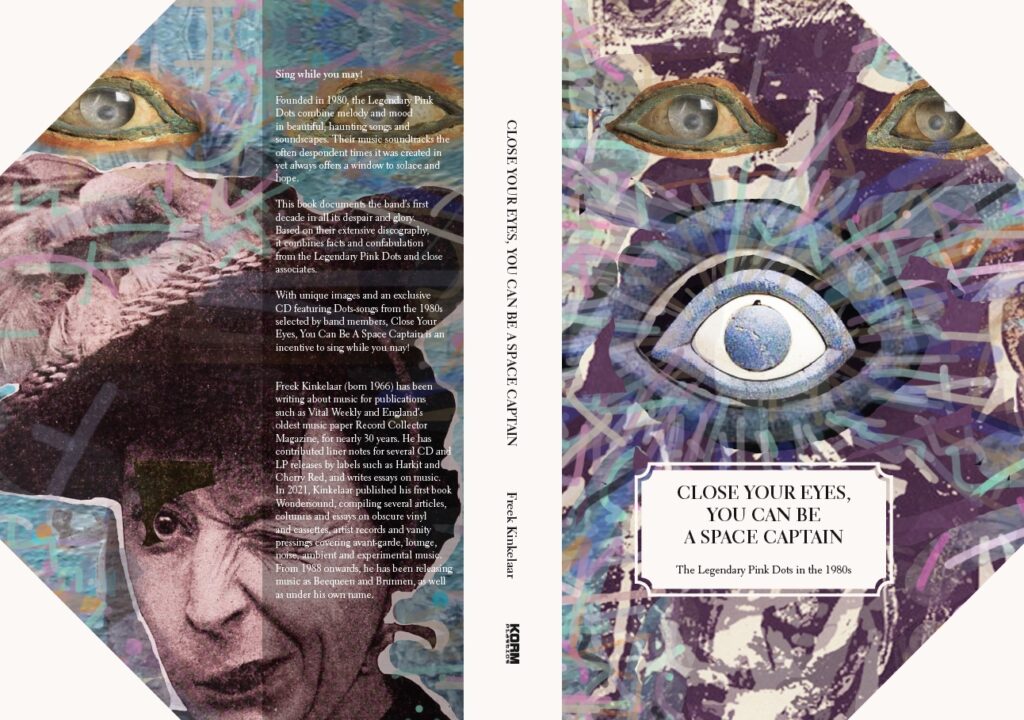 The book details the history of The Legendary Pink Dots, the band well-known for combining melody and mood in beautiful, haunting songs and soundscapes. This book documents the band's first decade in all its despair and glory. Based on their extensive discography, it combines facts and confabulation from various members of the Legendary Pink Dots and close associates. With unique images and an exclusive compact disc featuring Dots-songs from the 1980s (including two previously unreleased ones!) selected by band members, Close Your Eyes, You Can Be A Space Captain is an incentive to sing while you may!
Price: 27,50 euro excluding postage; drop a line to learn more about the postage!
Banktransfer is always preferred; elon musk has enough of my money:
IBAN NL25 RABO 0167 8338 55 from F.W.F. de Waard
Use this for paypal https://www.paypal.me/FdeWaard
if possible send as gift/friend and send your shipping address to same address
check out other titles and possibly save on shipping. Drop an email to inquire.
Send an e-mail to order.