by Frans de Waard
100 pages, hardcover, 15×21 cm, with CD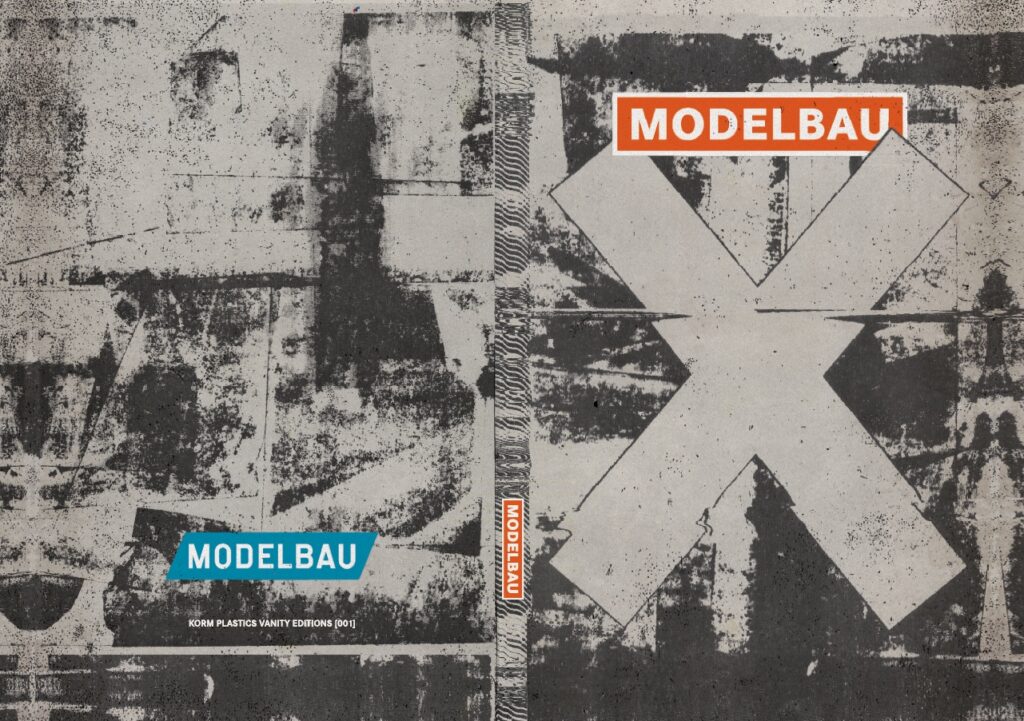 In 2012 Frans de Waard started yet another new music project, Modelbau. It took another two years before he really started, but he has since then released a long string of releases, many of which are on very limited cassettes. Over the intervening ten years, he played various European concerts and collaborated with musicians such as Orphax, MvK, and Scanner. Meeuw designed the original logo, which graced almost all of the releases, giving it a distinct look. Meeuw also created a new logo. This book details everything about Modelbau in the closest detail via designs, diagrams, photos and more. Obviously this book comes with a new CD by Modelbau. A completely self-indulgent project, and hence this is the first in the Korm Plastics Vanity Series. 'X' is limited to 100 copies.
Design by Meeuw
Price: 20 euro excluding postage; drop a line to learn more about the postage!
Banktransfer is always preferred; elon musk has enough of my money:
IBAN NL25 RABO 0167 8338 55 from F.W.F. de Waard
Use this for paypal https://www.paypal.me/FdeWaard
if possible send as gift/friend and send your shipping address to same address. Check out other titles and possibly save on shipping. Drop an email to inquire.
Send an e-mail to order.